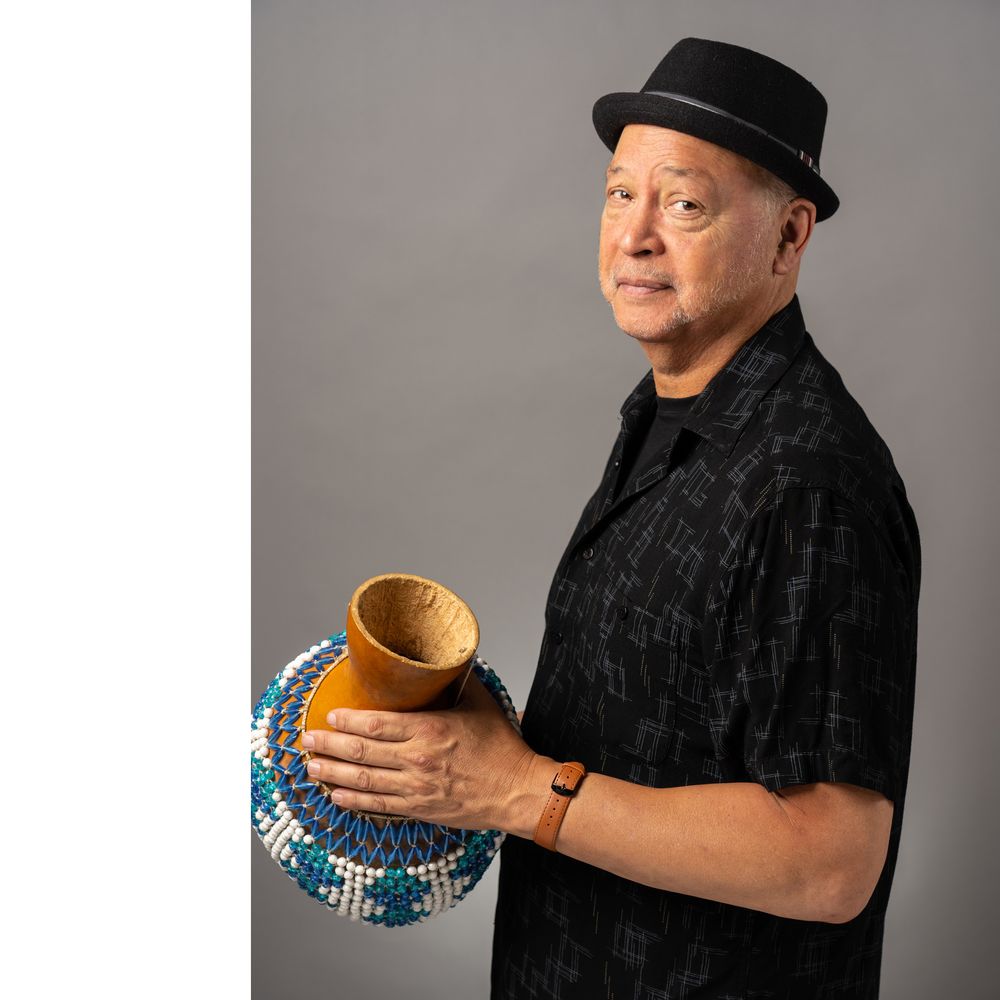 Dr John Calloway
Dr. John Calloway is a nationally recognized multi-instrumentalist, composer and arranger who has simultaneously had a dual career in education for over 35 years.
Known for his prolific work in Jazz, Latin American and other Global music styles, John has performed with such internationally known jazz musicians as Dizzy Gillespie, Charles Musselwhite, Arturo Sandoval, Israel "Cachao" Lopez, Max Roach, Pete Escovedo, and in the SF Bay Area, with Kulintang Arts, Jesus Diaz, Mark Levine, John Santos, Marcus Shelby and Wayne Wallace.
As an arranger and composer, John has written for several GRAMMY nominated recording projects with John Santos and Ritmo y Candela. Additionally, John has several recording projects of his own: "Asere Ko," (2016), "The Code" (2007) and "Diaspora" (2001). He has also collaborated in works for film, theatre and multimedia projects, including the HBO movie "Hemingway & Gelhorn," and "El Son de La Mision," a musical narrative of San Francisco's Mission district commissioned by the Community Music Center of San Francisco.   
Most recently, John was awarded an EMMY in 2019 for his composition in the commercial "No Hay Nada Mas SF" for SFG Productions and in 2022 received a grant from the SF Arts Commission for his current project, "Buffalo Soldiers in the Philippine -American War, a Crisis of Conscience." 
As a music educator and director, John has taught at the Stanford Jazz Workshop, Jazz Camp West, the Monterey Jazz Festival Summer Camp, La Escuela Nacional de Arte in Habana, Cuba, and currently directs the Latin Jazz Youth Ensemble of San Francisco and the Afro-Cuban Ensemble of San Francisco State University.    
John holds a Master of Arts degree in Music Education from San Francisco State University and a Doctorate in Multicultural Education from the University of San Francisco.  He spent 35 years as an educator in the San Francisco Unified School District, ending his tenure in 2020 as the Music Supervisor for the Visual and Performing Arts Department. John has also been a long-time faculty member at San Francisco State University in the School of Music and in the College of Ethnic Studies.   
Dr. Calloway has been recognized by the Jazz Journalists Association with the Jazz Hero Award in 2012, and by the California Music Educators Association with the Ernest R. Yee Illuminating Culture Award in 2015.